I am happy to be making work with my hands again for this exciting show at The Arts Center of the Capital Region: "Visual Poetry, New Vistas." Thank you to co-curators Willie Marlowe & Joseph Mastroianni for inviting me to participate. I'll be posting info & photos along my journey… The other participating artists include: Marisa Cavanaugh, Laura Frare, Drea LaRose, Willie Marlowe, Kelsey Renko, Kim Tateo, and Yeachin Tsai. Looking forward to the fall (Nov.-Dec. 2023 exhibition) and seeing what all of you are making!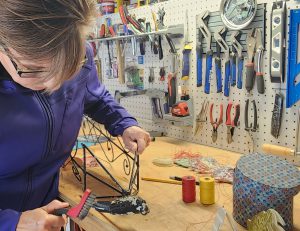 I can't wait to be a Visiting Artist in September 2023 at the Westover School in Middlebury, CT. I'll be doing a reading and workshop… Happily planning both right now!
I am delighted & grateful to be one of the poets chosen to be included in the "Tabletop Poem" project by Dr. Joseph Bruchac, Saratoga Poet Laureate, Carol Graser and Caffe Lena, in which an installation of individual poems will appear for the month of September 2023 on the tables of Caffe Lena in celebration of the Caffe Lena's Poetry Open Mic's 20th Anniversary and its host, poet Carol Graser. My poem "Heartsease," first published in Poetry Ireland Review, will be featured. Congratulations Carol & Lena's! I often quote Carol, who says her mission is: "… to make people hate poetry less." WELL DONE INDEED!!
So excited to learn filmmaker Laura Frare & I have won Best Experimental Short in the New York State Writers Institute Albany Film Festival for our video/poem collaboration titled "COMPASS." We attended the screening & awards April 1, 2023. This video/poem is part of a longer film of the same title, comprised of nine video/poems, supported by an Individual Artist's Grant I received from Saratoga Arts, funded by the New York State Council on the Arts with the support of the Governor and the New York State Legislature.
Look for my poem "Will" in issue (Vol. 12) of Trailer Park Quarterly online literary journal.
Look for my poem "So Many Mothers" in Issue #136 of Poetry Ireland Review.
I am delighted to have recently been named a Senior Editor in Visual Arts at Tupelo Quarterly an online literary/arts journal. Find latest news under "JOURNALISM."
Look for my poems "The Chicken in the Kitchen" & "Wound" in the Spring 2022 issue of Blueline literary journal.
As part of the 2021 Peoples Pixel Project, art critic David Brickman has selected me & my collaborator Laura Frare and our video/poems to be included in one of the P3: Conversations, a ZOOM interview event scheduled for Thursday, May 13, 2021 at 7pm. Brickman will host as moderator and four artists from the exhibit will be included in this public talk.
The 2021 Peoples Pixel Project Jury has chosen two of my collaborative video/poems made with filmmaker Laura Frare as Top Submissions:
Five Easy Pieces, is a Top 21 Submission and Nightjar, is a Top 21 Submission & 2021 Honorable Mention Award Winner. The works are currently featured on the LGAP website.
Delighted to read with friends at Caffe Lena, 7pm Wednesday May 5, 2021: Mary Kathryn Jablonski, Mary Cuffe Perez, and Will Nixon (pictured left to right). If you'd like to be part of the small, in person audience, visit Caffe Lena Poetry on FB for tickets. Audience size is limited and coronavirus protocols will be followed at the Caffe. Lena's will also be streaming the event live on Facebook & YouTube. Watch the archived reading here.
ONLINE INTERVIEW (January 2021) titled "Poets on Craft" for Cultural Weekly, a project of Next Echo Foundation, as hosted by author Bunkong Tuon. Poet Jay Rogoff also appears in this edition with me.
Mary Kathryn Jablonski named winner of the Lake George Arts Project P3: Peoples Pixel Project Logo Design Contest, December 30th, 2020. Juror's statement included: "Mary's design not only captured the essence of the program, but also wove seamlessly into the look and feel of The Arts Project. The composition and flexibility of her logo, too, allows us to use it in multiple ways."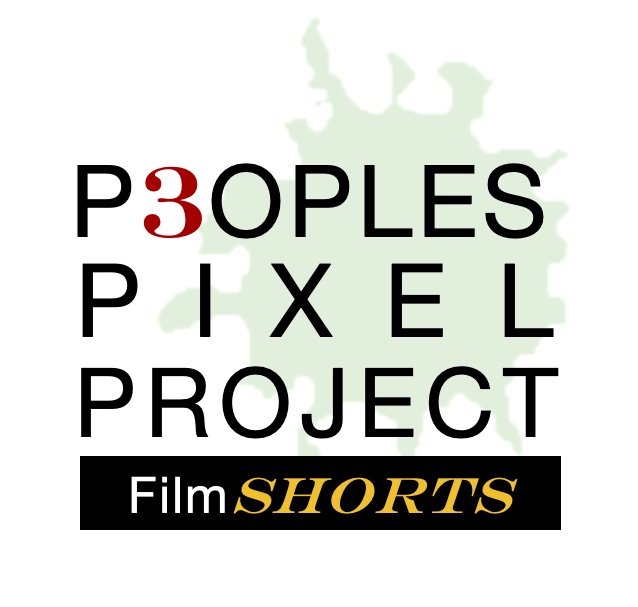 Look for two of my poems in Issue 41, July 2020 of BLUELINE MAGAZINE: "Route 29" & "Minor Mischief."
Look for my poem: "Imagined Letter to a Prisoner Durning a Pandemic" in the JULY 2020 Issue of Chronogram Magazine. Thanks to Poetry Editor Phillip Levine.
Look for 5 of my poems including: "Willing the Sugar House," "Disenchanted," "Gretel Wounded," "Gretel Remorseful," AND "Gretel Surrenders," in Issue #9 of CROSSWAYS MAGAZINE out of IRELAND. My gratitude to Editor David Jordan.
Look for the poem "Mare Frigoris" ("Sea of Coldness") by Mary Kathryn Jablonski, featured on VERSE DAILY!
PODCAST at POETRY SPOKEN HERE: A reading and interview with Mary Kathryn Jablonski; host, Charlie Rossiter (Episode #097)